The church is not the building, it's the people!
You make the church what it is by your choices.
We would love to have you visit our church !!!
We will treat you so many good ways, that you will definitely want to become a permanent part of our worship experience, come and enjoy our experience of the Joy of Jesus and the Grace of God!!!!
Pastor : Glen R. Cartwright

Sec/Tres: Vickie Kennett

Deacons: Bobby Helmandollar, Mickey Kennett Deaconess: Darlene Cartwright
.Jesus loves you

The Holy Ghost loves you

We want to meet you

So that we can love you too !!!
About the Church
We are a Christ centered, family oriented, bible believing , Holy Spirit gifted, and loving,

Apostolic, Charismatic/Pentecostal/Holiness Church!

God Bless You

.

Therefore being justified by faith, we have peace with God through our Lord Jesus Christ. Romans 5:1
Seven days without the word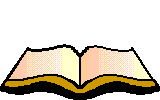 Makes one weak
WEST VIRGINIA CAMP MEETING
After a few years of not being held, the first new WV camp meeting was held, Aug 8th through Aug 13th 2004, at First Pentecostal Holiness Church, corner of Cherry St. and Lyndale Ave. , Bluefield WV.
At , each night a different singing group sang wonderfully, on Friday night our church was represented by our own members The Kennett Family. Gene, Mickey, and Gretta, they were in great voice , sounded so vibrant and blessed our souls, greatly.
The services were great, both our conference superintendent Kenneth Kingrea and Brother David Roberts, preached effectively and blessed us.
On Friday night at , a WV Camp Meeting Business Session was held. Rev. Larry Roberts, conducted an interesting discussion of the goals, aims and message of the WV Camp Meeting. He introduced the newly appointed WV Camp meeting Board ( which included our former member Ronnie Kennett), gave each a few minutes to speak,and then asked for a motion that they be nominated and voted in as the WV Camp Meeting Board until after the Quadrenimn Conference Meeting, a 2 year term, to be replaced by a more permanent 4 year term, for following WV Camp Meetings, thus realigning the elections with the Conference Quadreninum. After a long pause of silence, Pastor Cartwright, (descendent of Peter Cartwright, who organized and held the very first Camp Meeting held by any denomination) from the Crane creek PHC, McComas WV, made the historic motion (which not only set forth the election but begins the permanent renewal of the WV Camp Meeting Services), it was quickly seconded. At which point, Rev. Roberts then asked all in favor to vote by standing, the vote passed unanimously.
It was also interesting to note that over half the people attending the WV Camp Meeting, were former and present members of the Crane Creek PHC, of McComas WV.
The Bible

BIBLE BOOKS CHRONOLOGY



The Two Testaments: The Bible is divided into two "testaments". The first testament is the Old Testament. It contains 39 books. The second is The New Testament containing 27 books. The books of the Bible, are not arranged in chronological order, that is to say, not arranged from first book to last book written. Other factors, such as message content, also contributed to the order and arrangement of its books.

When were the Books of the Bible Written

First we must remember, that time counts backwards when you use BC- example Job- was written 2150 years before Christ was born (B.C.) , whereas The Pentateuch ( Books of Moses) were written 1420 years before Christ, therefore, Job was written 948 years before Moses wrote Genesis. The probable times (suggestion of the time of writing) each book of the Old Testament was written is as follows:

1. Job -- 2150 B.C.
2. Pentateuch -- 1402 B.C. (Gen., Ex., Lev., Num., Deut.)
3. Joshua -- before 1350 B.C.
4. Judges and Ruth -- before 1050 B.C.
5. Psalms -- before 965 B.C.
6. Proverbs, Ecclesiastes, Song of Solomon -- before 926 B.C.
7. 1 and 2 Samuel -- before 926 B.C.
8. 1 Kings and 1 Chronicles -- before 848 B.C.
9. Obadiah -- 848 B.C.
10. Joel -- 835 B.C.
11. Jonah -- 780 B.C.
12. Amos -- 765 B.C.
13. Hosea -- 755 B.C.
14. Isaiah -- 750 B.C.
15. Micah -- 740 B.C.
16. Jeremiah and Lamentations -- 640 B.C.
17. Nahum -- 630 B.C.
18. Habakkuk and Zephaniah -- 625 B.C.
19. Ezekiel -- 593 B.C.
20. 2 Kings and 2 Chronicles -- 539 B.C.
21. Daniel -- before 538 B.C.
22. Haggai and Zechariah -- 520 B.C.
23. Esther -- after 476 B.C.
24. Ezra -- 458 B.C.
25. Nehemiah -- after 445 B.C.
26. Malachi -- 432 B.C.

The New Testament was written over a period of about fifty years (approximately A.D. 50-100), by eight separate authors.

A suggested chronological order and possible dating of the New Testament books:

1. James -- A.D. 49 (written from Jerusalem)
2. 1 and 2 Thessalonians -- A.D. 52 (written from Corinth)
3. 1 Corinthians -- A.D. 55 (written from Macedonia)
4. 2 Corinthians -- A.D. 56 (written from Macedonia)
5. Galatians -- A.D. 57 (written from Ephesus)
6. Romans -- A.D. 58 (written from Corinth)
7. Luke -- A.D. 59 (written from Caesarea)
8. Acts -- A.D. 60 (written from Rome)
9. Philippians, Colossians, Ephesians, Philemon -- A.D. 61,62 (written from Rome)
10. Matthew -- A.D. 63 (written from Judea)
11. Mark -- A.D. 63 (written from Rome)
12. Hebrews -- A.D. 64 (written from Jerusalem)
13. 1 Timothy -- A.D. 65 (written from Macedonia)
14. 1 Peter -- A.D. 65 (written from Babylon)
15. 2 Peter -- A.D. 66 (written from unknown)
16. Titus -- A.D. 66 (written from Greece)
17. Jude -- A.D. 67 (written from unknown)
18. 2 Timothy -- A.D. 67 (written from Rome)
19. John -- A.D. 85-90 (written from Ephesus)
20. 1 John -- A.D. 90-95 (written from Judea)
21. 2 and 3 John -- A.D. 90-95 (written from Ephesus)
22. Revelation -- A.D. 90-95 (written from the Isle of Patmos)

THE 1611 CANNON OF SCRIPTURE

KING JAMES VERSION

The Bible was not created in a strict chronological order, which would require jumping from book to book as the actual events occurred. They decided also not to use a less strict chronological order of by the date each book was written. Instead the Canonizers chose the following order, for our modern day Bibles:

THE PRIMARY DIVISIONS

1. The Old Testament or Covenant

2. The New Testament or Covenant

THE DIVISIONS OF THE OLD TESTAMENT
The Books of the Law
The Books of History
The Books of Poetry
The Books of Prophesy

Major (longer books)
Minor (shorter books)
The New Testament is first organized into the following five major sections. Note –some divide it into just the first 4 Divisions

1. "Gospels"---comprising the first 4 books from Matthew to John

2. "History"---the following book of Acts

3. "Church Letters"---comprising the next 13 books in the New Testament from Romans to Jude

4. "Hebrew Letters"---comprising the last 9 books in the New Testament from Hebrews to the 3rd letter of John

5. "Prophesy"--- The Book of Revelations
Jesus Name and Lordship Concealed in Prophesy

Zech. 9:9

Rejoice greatly, O daughter of Zion; shout, O daughter of Jerusalem: behold , thy King cometh unto thee: he is just, and having salvation; lowly, and riding on an ass, and upon a colt the foal of an ass.

Jesus is Lord

Isaiah 7:14

Therefore the Lord himself shall give you a sign; Behold, a virgin shall conceive, and bear a son, and shall call his name Immanuel. Butter and honey shall he eat, that he may know to refuse the evil, and choose the good.

Yeshua (Hebrew for Jesus)

Isaiah 53:8-10

He was taken from prison and judgment: and who shall declare his generation? For he was cut off from the living: for the transgression of my people was he stricken. And he made his grave with the wicked, and with the rich in his death because he had done no violence, neither was any deceit in his mouth. Yet it pleased thee Lord to bruise him; he hath put him to grief: when thou shalt make his soul an offering for sin, he shall see his seed, he shall prolong his days, and the pleasure of the lord shall prosper in his hand.

Jesus is Lord

Yeshua is Lord (backwards)
He came, He lived, He taught, He served, He healed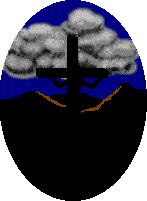 He loved, He had compassion, He died, He rose from the dead
Jesus Christ

777 Glory Blvd.

Rainbow Throne City, Heaven , 77777

Phone: Jeremiah 333

Email: Jesus@lgrace.org

TO: All Mankind

OBJECTIVE: Save All Mankind from Hell and Damnation, thru Self Sacrifice , Paying debt not owed, for clients unable to pay redemption price, maintain follow up programs (grace, healing, salvation mediation, church, and rapture etc.)

QUALIFICATIONS

The Only Begotten Son of God, Sinless, Pure, Holy Spirit Led , Self-sacrificing, Servant Leadership ,Co-Creator of the heavens and the earth, Omnipotent, Omniscient, Prophet, Priest, King, Public speaker, Administrative Skills, healing and Miracle Working Powers, died and resurrected , keys to heaven and hell, dedicated, consecrated, and Ordained.

EDUCATION

PhD Creation , PhD Civics and Government, PhD Religion and Philosophy, PhD Psychology, Biology, Education, Physics, etc, etc.

All degrees from The University of The Heavenly Father , Heaven.

EMPLOYMENT

Trinity Governmental Administrators Inc., King of Kings and Lord of Lords

Creation Trinity Inc, Co-Creator

Trinity Universe Maintainers Corp Trinity Justice and Law Enforcement Inc, Director

Trinity Grace Charitable Org., Restitution and Justification President

CEO Christian Church.

Trinity Rapture, Tribulation and Millennium Administrators, Chairman of the Board

Trinity Condemned Race Advocate, Chief Mediator

Chief Justice Trinity Supreme Court

Trinity Final Judgment and Criminal Detention Inc ., Administ
A Comforting Word in a Chaotic Word

By

Pastor Glen R Cartwright

Psalm 46

Introduction:

We all face so much turbulence loss of loved ones, marriage break -ups , unemployment, loss of friendship, a move, business problems, financial pressures, etc. The bible has a comforting word for such chaotic times, and we need to turn to its truth frequently.

I. The Statement of the Psalms (vs.1-3)

A. The reality- We will not fear.

1. Even though :

a. The earth be removed (destroyed).

b. The mountains be carried into the sea (even the most established things end or vanish in time).

c. The seas roil and be turbulent (hurricane, tidal waves, etc)

B. The reasons-because God is:

1. Our refuge - place of protection (passive, like a castle or fort).

2. Our strength- source of strength

3. Our help-the One who comes to our aid (active)

a. Very-exceedingly.

b. Present-proved, found out to be.

c. In time of trouble-anything that comes.

C. The result-we need not fear no matter what comes, from the very most

To the very least.

II. The Stress of the Psalm(vs.4-7)

A. His protection(v4)

1. Picture of peace and calm

2. Figurative-speaks of Gods dwelling on earth

B. His presence(v5)

1. God is in the midst of her-so long as god is in a

Place there is no need to fear.

2. Thus she shall not be moved

3. God shall help her

4. Right early -at the beginning of the day or the

first appropriate moment.

C. His power(v6)-tied to historical setting

1. Heathen raged-turmoil from without

2. Kingdoms were moved- men in uproar

3. He uttered His voice-all he had to do was speak

4. The earth melted-all was still before his word

D. His promise (v 7)

1. The Lord of Host- mighty Marshal of armies

2. The God of Jacob-concerned with a single

Wanderer

III. The Significance of the Psalm

A. Invitation(8)

1. Come behold what God hath done

2. Overthrow of men and nations

3. Identifications (v9)

4. He makes wars to cease

5. He breaketh bow, cutteth spear-renders all human

weapons ineffectual

6. Burneth chariots-actually destroys weapons

B. Implications (v.10-11)

1. be still-Hebrews: let your hand sink down, be

Calm, restful, confident. Let the matter rest with

God ; dont raise your hand to it.

2. And know that I am God- see the evidence and

And believe the fact and all it means

3. I will be exaulted-rest assured that I will show

Myself strong in behalf of my people

Conclusion:

In the statement: we will not fear because God is our refuge and strength we find stressed: Gods protection, presence, power, and promices are ours.an we find the signifigance is : relax, I am God and I will be exaulted. Even though the worse may seem to have come upon us, a child of God need never give way to mistrust, since God is faithful, there can be no danger to His people, as they are His cause and helping them exaults Him!
The Law Pointed us toour need of Jesus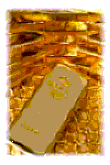 Jesus atonement destroyed the power of sin
HOPE IN CHRIST

Pastor Glen R. Cartwright

Text

Psalm 23

The Lord is my shepherd;I shall not want.

He maketh me to lie down in green pastures: he leadeth me beside the still waters.

He restoreth my soul: he leadeth me in the paths of righteousness for his names sake.

Yea though I walk through the valley of the shadow of death, I will fear no evil: for thou art with me ; thy rod and thy staff they comfort me.

Thou preparest a table before me in the presence of mine enemies: thou anointest my head with oil; my cup runneth over.

Surely goodness and mercy shall follow me all the days of my life: and I will dwell in the house of the LORD for ever.

Sermon Body Scriptures

It is of the LORDs mercies that we are all not consumed, because his compassions fail not.

They are new every morning: great is thy faithfulness.

The LORD is my portion, saith my soul; therefore will I hope in him.

Lamentations 3:22-24

Cast your burden on the LORD, and he shall sustain thee :he shall never suffer the righteous to be moved.

Psalm 55:22

Casting all your care upon him; for he careth for you.

1 Peter 5:7

And so, after he had patently endured he obtained the promise,

That by two immutable things, in which it was impossible for God to lie, we might have a strong consolation, who have fled for refuge to lay hold upon the hope set before us:

Which hope we have as an anchor of the soul, both sure and steadfast, and which endureth into that within the veil;

Hebrews 6:15, 18-19

Blessed is the man that trusteth in the LORD, and whose hope the LORD is.

For he shall be as a tree planted by the waters, and that spreadeth out her roots by the river, and shall not see when heat cometh, but her leaf shall be green; and shall not be careful in the year of drought, neither shall cease from yielding fruit.

Jeremiah 17:7-8

But salvation of the righteous is of the LORD: he is their strength in the time of nrouble.

And the Lord shall deliver them from the wicked, and save them, because they trusted in him.

Psalm 37:39-40

Therefore will not we fear, though the earth be moved, and though the mountains be carried into the midst of the sea;

Psalm 46:2

The LORD is on my side; I will not fear: what can man do unrto me?

It is better to trust in the LORD than to put confidence in man.

Psalm 118:6,8

The LORD is my light and my salvation; whom shall I fear? He LORD is the strength of my life; of whom shall I be afraid?

For in the time of trouble he shall hide me in his pavilion: in the secret of his tabernacle shall he hide me; he shall set me upon a rock.

Psalm 27:1,5

And we know that all things work together for good to them that love God, to them who are the called according to his purpose.

Romans 828

For his anger endureth but a moment; in his favor is life: weeping may endure for a night, but joy cometh in the morning.

Psalm 30:5

The LORD upholdeth all that fall, and raiseth up all those that be bowed down.

The eyes of all that wait upon thee; and thou givest them their meat in due season.

Thou openest thine hand, and satiifiest the desire of every living thing.

Psalm 145:14-16

And the LORD shall guide thee continually , and satisfy thy soul in drought, and make fat thy bones: and thou shalt be like a watered garden, and like a spring of water, whose waters fail not.

Isaiah 58:11

The Lord is my shepherd; I shall not want.

Psalm
THE ARMOR OF GOD

By

Pastor Glen R. Cartwright

Ephesians 6:14-17

PG 1

First of all, putting on the armor of God is a command , not a request.

The Feet:

We are walking everyday in the enemies territory, so it behooves us to wear good foot protection, and there is no better than Godly protection.

Belt of Truth:

John 14:6 A... I am the way ,the truth and the life...@ It is the truth that protects our lives, our walk and our eternal future, Jesus is the belt or girdle that will hold up our holy garments and weapons, so we will not be embarrassed on judgement day, like the vaudeville clown that lost his pants because he had no belt.

The Breast Plate of Righteousness:

Protection for the heart. Attacks sometimes get past the sword and shield, at that moment the breast plate keeps the heart from being pierced. Notice there is no back plate mentioned . We are ordered to stand firm, no turning back, keeping the enemy face front, only a coward running from battle needs a back plate. We are not to retreat nor run from battle , the word of God states : Aresist the devil and he will flee from you@. The devil is the coward to run not us. Remember Jesus has your back, when you are standing and holding ground or marching forward in faith.

The Shield of Faith:

It catches and stops the fiery arrows of the enemy, if the smallest amount of faith will move mountains, then a little faith will greatly protect you, but strive to use great faith.

Helmet of salvation:

It protects not just our head; but, also our thoughts, when we are saved we go through many changes, one of the most important is how we think, the devil wants us to think like we used to, not as the new man of faith; but , as as the old man of doubt, pride and rebellion.

The Sword of the Spirit:

The only offensive weapon. Why a sword? Why not a long range weapon like a bow and arrow, fight the enemy from a relatively safe distance after all the enemy is using long range fiery arrows, ; but, no we are issued a close contact weapon. We are issued a sword for a reason, a swordsman takes the battle to the enemy. We are called to stand back and just shoot the enemy, we are called to get in his face, to see the fear in his eyes, and for him to see the courage in our eyes. He has now sword, bow and arrows are useless at face to face combat. A sword can cleave an bow in two before an arrow can be loaded in close contact fighting. God wants courageous warriors, real men and women who will stand up in the enemies face and force him to flee, like the cowardly dog he really is.

Putting on the Armor is not enough. Anyone can wear armor; but, only a trained warrior can win a battle, it is essential that you know how to fight. If you do not know how to fight, the enemy will see you as a dumb clown , and after a few minutes of playing with you, will suddenly and mercilessly destroy you. It takes more than protective clothing, more than just keeping your eye on the enemy, to determine his next move. Your enemy fights dirty, he fakes one move and actually does another, he attempts to play on your emotions, get you angry, overconfident, or careless, he likes to divide and conquer, to trick you into believing false reports , and thru sneaky tactics defeat you with guile and subterfuge. We have another way to defeat him, instead of keeping our eyes on the devil, trying to anticipate his next move, we do something else, we keep our eyes on Jesus, and our ears open to Jesus= battle orders. Jesus, knows what the Devil will do next, before the Devil knows what he is gonna do. Human minds are not wise enough, nor experienced enough to defeat the Devil; but, Jesus is.

Jesus knows all Satan=s strategies and schemes, Jesus will give us the exact and precise action to take , and exactly when to do it. We must be focused on Jesus, if our attention wanders away, or we allow our mind to be distracted, Lucifer will seize the advantage and strike devastating blows. When focused on Jesus, the devil will find our defense impregnable and our offence devastating and flee. Jesus also has the battle field map to the Devil=s battlefield, land mines, booby-traps, snares, and death pits. Lucifer will flee into his pre-prepared mine fields, hoping you will give chase and step on one of his traps; but, Jesus will guide you thru all the traps, telling you when to side step, jump over, go around, or even how to maneuver Satan fall into his own traps.

Too many Christians fail to take their walk with God serious enough, they fail to train thru Sunday School, Worship Services, Bible Studies, and Bible Colleges. They either fill church seats, and do no more than fill the seat, some fail to even fill the seat regularly enough to be an effective Soldier of the Cross. In a recent survey, 90% of Christians could not even describe to parts of the Armor of God , nor tell you where to find what the armor of God is in the Bible. The sad fact is that most who have actually put on the armor of God, have taken it off at some point, put it up in some closet, after winning a few battles they exchanged the Armor of God for another type of Armor. Their Feet Shod with laziness and lack of continued training; They Have THE BELT OF THE BRAGGART claiming Christ=s Victories and accomplishments as their own, The Brest Plate of Personal Pride their chests swelled with the attitude of look how great and important I am; The Helmet of Stubbornness I have my mind made up about everything, you are not going to change it, don=t try and confuse me with the facts cause I will not listen. The Sword Of the Human Tounge I=ll run my mouth till you think I have direerea of the mouth or until you finely figure out I am an windbag and nothing more.




CONCLUSION: Which do you think is the best armor to defeat Satan: The Armor of Man or The Armor of God ? If you choose the Armor of Man, I just have one comment to make :Halastaivesta Baby, you gonna roast in hell and you=ll not be coming back; if you choose the Armor of God, I have three things to say: 1st to the ones that putting it on for the first time: Welcome to the war citizen our battle call is Victory in Jesus!;to the seasoned warrior who has kept the faith and honored the name of Christ by never removing the armor of God Well done thou good and faithful servant; and to the former warrior who closeted his armor but has decided to get back in the fight properly attired and quit letting the devil deceive them: Get off your lazy chair, you couch potato, drag out your true Armor, dust it off, clean and shine it up, put it on , now get out there and be a real man or real woman of God and quit talking about past battles get out there and FIGHT !

Remember, Lucifer is a crafty, sneaky, deceptive and experienced general, full of guile; but, like all other bullies, he is a coward at heart.

Remember your General Jesus Christ is all wise and all knowing and has your back covered. Keep your eyes and heart on Jesus, and watch that coward Lucifer run , the scriptures say : resist the devil and he will flee from you.

CLOSE IN PRAYER
10 REASONS TO STAY FAITHFUL TO YOUR CHURCH
by Pastor Glen R. Cartwright
1. I choose this church as my church home and have put years into it and I will not throw away nor bring dishonor to all those years, prayers, work, and memories, that I put into this church.
2. Leaving my church does nothing to help the cauyse of Christ, all it helps is Satan's plan to bring my church down.
3. I ccame here to worship God the Father, through His Son , Jesus Christ, I am not here to please man, my eyes are fixed on God.
4. I have my own faith in Christ and no one is goin to dictate to me where or when I should not worship in my church, the church I helped to become a reality.One church is as good as another, the difference is me, I choose to be happy in Christ here in my worship experience, I'll let no man steal my joy of Jesus.
5. No one is goin to run me off, nor trick me into leaving, in order to get their way, or fyulfill their personal schemes or plans. I am too smart to be fooled that way.
6. I will not let the efforts of my ancestors, friends and fellow worshipers, let alone mty efforts, be dishonored,make it appear tthey have been in vain, nor for naught. I choozse to continue to stand my holy ground, to continue the fight for Jesus. Others may come and go; but, when Jesus returns l find me faithful and holding this holy ground.
7. The bible says where two or three are gathered in my name I am in the midst of them, I don't need big numbers to feel like Jesus is witt me., in fact, big numbers could indicate people pleasing not God pleasing. The Word says many are called: but, few are choosen,k many may come and go, I stay here because I am amoung the choosen few.
8. I have fought too long and too hard to turn back now, I am not turnning tail and letting Satan laugh and point me out as a coward fallen one, while his minions watch me run away,I 'll stay here an be a thorne in his life and barrier to his conquest. I will stay loyal to Christ and my Church, Satan will never make me a traitor.
9. Anybody can be a hero of the faith; but, actions speak louder than words, heros stand the ground, keep their armor shinning, and weapons sharpe, and never give up no matter haw hard the battle or the obsticles are to overcome! True heros would rather die for a cause in which they believe in, rather than, live for a cause they once stood against.
10. I have spoken my disgust of weak kneed, jelly bellied, hyprocritical, and double minded people, who have no staying power, no gumption, and who end up as quiters, ouiters never win. Quiters end up on some side shelf forgotten, as for me, I intend to end up in God's Hall of Fame; to get there I must choose to be somebody, then live like I am somebody, no one makes the hall of fame quiting. I choose the name Winner not looser, I shall win in Jesus name, in this church!!!
Church Should Be a Joyful Family Experience
You make it or you break it!!!
HOW TO HAVE A CHURCH WORSHIP PARTY
by: Pastor Glen R. Cartwright
PARTY HELPERS
Front Door Greaters: Friendliest person in the Church, a scheduled greeter, or an usher.
Food and Beverages: The Word of God, Righteousness,
Holiness, Communion, Faith, Love , Hope, and Salvation.
Activity Directors: Pastor, Evangelist, Deacons, Sunday School Teachers, Special Teachers and Witnesses.
Photographer: Any member with a still camera or video camera.
Activityies and Themes
Catering: Blessings by the Trinity
Banquet Times: Sunday Morning,and Evenings, Midweek services, and Special Services (Revivals,Youth Meetings, Prophesy Teachings, Men or Ladies's Ministry etc.)
Backyard Barbecue: Solem warnings of hellfire and damnation.
Dancing: Holy Ghost Baptism and refillings.
Special Activities : Prayer, Stewardship, Singing, Tounges and Interpretation, Alter services etc.
Fellowship: The Lord's Supper, fellowship meals/breakfasts, helping the poor and destitute, prayer for the sick or in need, etc.
Preporations for the Church Party
Set a dedicated goal to be in church and on time.
Choose to come and to be blessed and be a blessing to others.
Make invitations to and reservations for family, friends, neighbors, and especially for your enemies.
Prepare a follow up program for for the guest and a list of addresses and phone numbers for future contacts.
Come already singing and praising God , so that you will enter the church as the Word says we should "...enter His gates rejoycing!..."
The Church is All of Us Working Together
To Carry Out the Burden of Jesus Christ our Lord