KEEPING MY EYES ON JESUS AND NOT MAN
I SHALL NOT FALTER NOR FAIL
At age 17 Airman 1st Class Security Police Officer
Later Sgt. Cartwright CSPOBB SSCMMS
Here's the story of my path to faith...
It begins a long time ago, when God created the heavens and the earth, placing man on the earth, and setting a plan to create beings with whom He could have fellowship with. This involved having humans with free will, who would freely choose God and His ways.This involved the choice between choosing to follow Jesus Christ, God's only begotten Son, loyal to God the father or Lucifer Fallen Angel of Sin, rebellious against God the Father. At age 4, just less than a month and a few days of being five years old ,
I pushed my child chair into a corner , making an alter of prayer and choose to follow Jesus Christ (Aug. 17, 1959), at age 15 I made a deeper and more mature committment, and received the Calling to Preach God's Word.
God directed me to enter the USAF , where I would gain invavaluable leadership skills , human relations training, discipline attitudes and greater maturity.I earned an Outstanding Job Preformance Award from NATO and 4 metals as a Vietnam Era Veteran, this allowed me to witness and preach to people from many states in the USA to Europeans and other nationalities,; I also was able to hear great men and women of God such as Dr. Martin Lloyd Jones, Dr. R.T. Kendall, Corrie Ten Bloom, Brother Andrew God's Smuggler and many others, as well as provided the funds I needed to attend College and Bible College.
I spent many years , working various dept leadership roles in local churches, as an evangelist, later as assist pastor, then an associate pastor, then and now as a pastor.
It has been a long time since 1959, it is now 2003,
the path hals always not been easy, and a number of tears have been shead ;but, I would trade no of all that I have experienced over all these years, for serving Christ Jesus is a wonderfully fulfilling and blessed life.
I come from a long line of Ministers, Thomas Cartwright ( tittled father of the Puritans); another Thomas Cartwright, Archbishop of Chester (he petittioned King James' permission to create the King James version of the Bible); Peter Cartwright, the famous Methodist circuit rider who was also a successful politition( he beat Abraham Linclon in two diffrent elections), also My father Lloyd Cartwright, who both evangelized and pastored.It is my prayer and feverent desire that my ministry will find the approval of God, and my forefathers.If there be any thing to glory in my ministry, it is not my personal abilities, skills or success;but rather, the annointing of The Holy Ghost empowerment, the grace and work of Jesus Christ, and the divine interventions and blessings of God the Father; I am but a willing tool, an unworthy vessel called and chosen to do their will,
The Trinity (one God , eternally existing in three persons The father, The son, and The Holy Ghost) preformes the real work, provides the blessings and empowerment, to God be the Glory for God not I has brought forth all the fruit and blessings of this His loving servant,
Glen R. Cartwright, Devoted Servant of God
Lots of men dream of being a lawman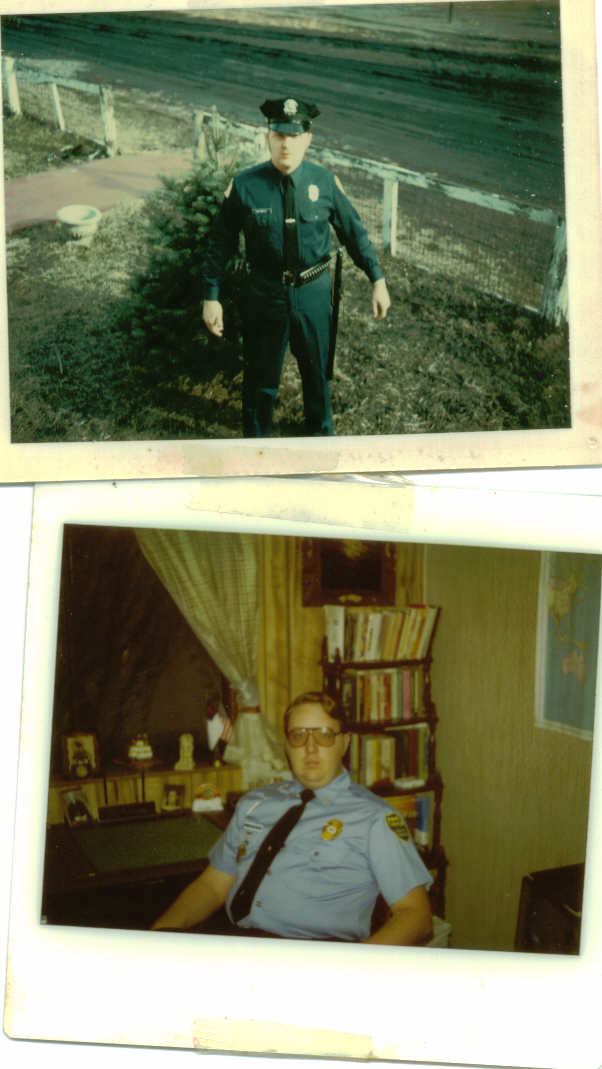 I got to be a lawman
I always liked a good suit
And a nice office
I like nice and famous cars too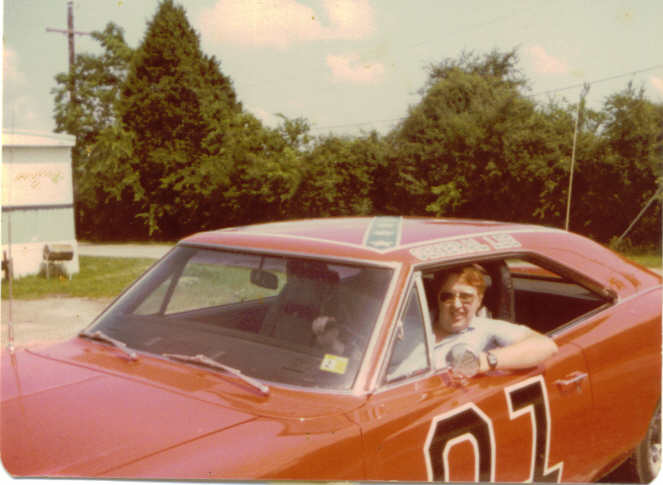 Its not every day you get to drive one this famous
Some of the Churches that I have Ministered in, Held Membership or been Associated With In Some Way:
Leckie Pentecostal Holiness Church Leckie WV
Boyds Chappel, Methodist Church , Little Creek/Leckie WV
Maybeury Church of God, Maybeury WV
Conklintown Church of God, Conklintown WV
Princeton Church of God, Princeton WV
Northfork Curch of God, Northfork WV
RAF Upper Heyford , Base Chappel, Oxfordshire England
Oxford Assembly of God, Oxford, Oxfordshire England
Banberry Eliem Church, Banberry , Oxfordshire England
Lower Heyford Southern Baptist Church, Lower Heyford, Oxfordshire England
The Roman Catholic Church in Bichester,Oxfordshire, England
West Minot Church of God, Minot North Dakota
Northwest Bible College, Minot North Dakota
Wilco Church of God, Wilco WV
War Church of God, War WV
Walk by Faith Church, Maybeury WV
Cutecumber Pentecostal Holiness Church, Cutecumber WV
Thicket Church of God, Thicket Texas
Pasadena Blvd Church of God, Pasadenna Texas
Barkaloo road church of God, Baytown Texas
Living Hope Church of God, Baytown Texas
Deer Park Church of God ,Deer Park Texas
Gary Pentecostal Holiness Church, Gary WV
Welch Emergency Hospital Chapel, Welch WV
Morning Devotions for WELC Radio, Welch WV
Welch Ministerial Association, Welch WV
Gary Nursing Home Gary WV
Mission Ministries, Welch WV
Trinity Temple, Welch WV
Memorial Assembly of God , Baytown Texas
Trinity Tabernacle, Baytown Texas
Cedar Beyou Southern Baptist Church, Baytown Texas
1st Church of God , Bluefield WV
Crane Creek, Pentecostal Holiness Church, McComas WV
Glenwood Vilage Retirement Park, Glenwood WV
There are many others, too numerious to list, to all of you God bless you and thank you for the privilige to have served you or with you.
Trinity Christian School, Principal Ralph Smith
Ast. Principal Glem Cartwright, 1st students /teachers
Trinity Temple Welch WV I was Associate Pastor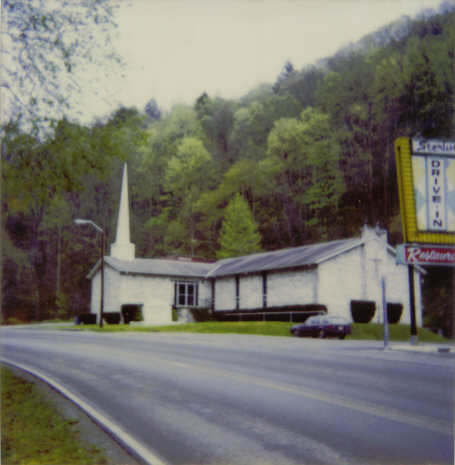 Trinity Christian School K-12 grade Asst. Principal also
Crane Creek Pentecostal Holiness Church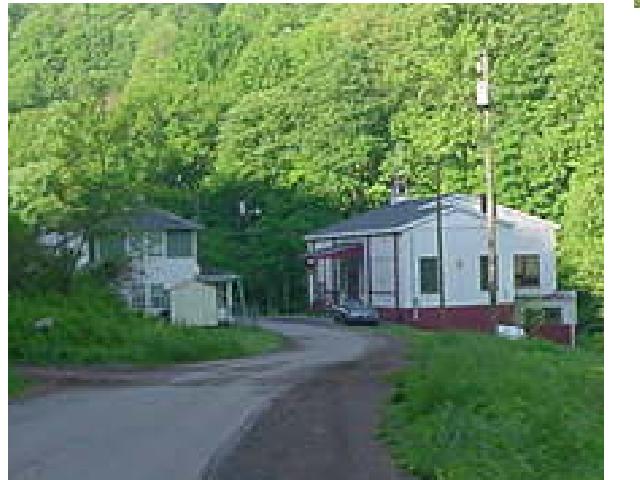 Pastor Cartwright
The central core of my testimony is not about myself, it is about Jesus of Nazereth, The Son of God. Without Jesus Christ, I could not bear the name of Christian. He saved my soul, scanctified me, Baptized me in the Holy Ghost, and called, then choose me to minister His Word He has sent the Holy Ghost before me, preparing the way, blessed me abundantly in training, helpers, supervisors, teachers, gifts, abilities, and much more.
I have traveled many places in this world, seen many beautiful and impressive Castles, Palaces, vistas, parks, cities, countrsides; but, in all the world I have never seen anything more lovely and desireable than Jesus Christ.
Jesus alone can only give peace, joy, wisdom, power. security, supply all your needs and amazingly He gives and grants more than we actually ask for!
Of all that has been mine in this world, the greatest and best thing is the love of Jesus Christ. If I had to give up everything in my life but one thing, it is Jesus that I would choose to keep and cling to.
My life has not always been easy, I have often been in the valley, and not always on the mountain top; but, He has taught me in the valley we grow and improve, on the mountain we rejoice and rest, we need the valleys to mature, grow and improve.
I rember the day I came to Him by faith, nealing at a church alter, suddenly I was in a place of pure white light, Jesus was there, much like the description at the start of The Book of Revelations ( at that time I had not yet read The Book of Revelations); He smiled, said "Welcome Home, preach my Word, My Gospel, to everyone who will hear you." He smiled a loving smile and I was back at the alter, I felt so clean, so loved, so diffrent in all the best ways. Noone there knew I had been away, it happened for them in a twinkling of an eye, for them, for me a brief few minutes passed, but the journey and viion of a lifetime begain.
The vision, doesn't make me someone special, or give me special privilage, or wiser than anyone else; the vision mearly motivated me to lifelong dedication and service, as just another called and chosen minister of the Gospel, just like thousands of others serving everywhere.
I have found in Jesus Christ, the most wonderful and blessed life, and a joy that is beyond words. Jesus Himself is an friend that never leaves, nor forsakes me, Hes always there for me, when I know I need Him and even when I do not know my need Hes there providing it.
As I am noone special, it means that whoever you are, wahtever you are, you too can enjoy the same fellowship and blessings, if you will only bow to Jesus, ask forgiveness, and dedicate your life to serving Him.He turns no one away, He takes you just as you are, you need do nothing special, He does the transformation of you and your life for you.My most feverant prayer is that you make Jesus, Lord odf your life, and benifit from the same blessings, that Christians experience every day for centuries, since His ressurection.
God Bless You,
Pastor Glen R. Cartwright
Brave men were myrtered here their crime was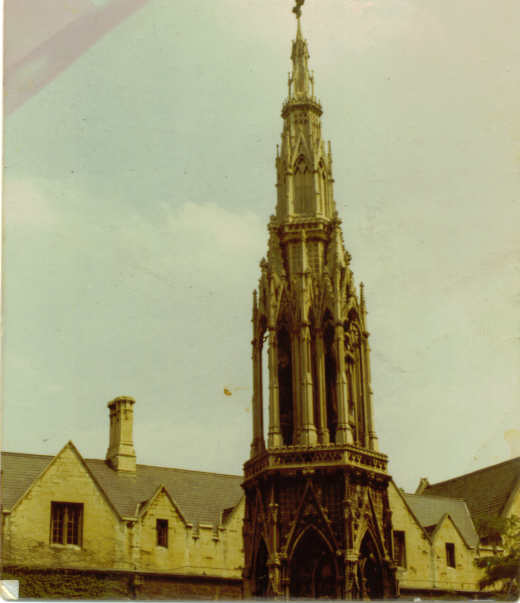 helping give us a Bible in English Oxford England
Lord Jesus I look forward to the day when I can
kneel before you and place my crowns at your feet