CARTWRIGHT CHRISTIAN MINISTRIES
Christian Magazine Cartwright Ministries
WORTHYNEWS A Christian News Service
Questions or comments? Get in touch with us at:
Pastor Glen R. Cartwright
PO BOX 105
PAGETON WV 24871

WHAT IS THE CRANE CREEK PENTECOSTAL HOLINESS CHURCH
The Crane Creek Pentecostal Holiness Church is a local congregation of the International Pentecostal Holiness Church, as a vital part of the Appalachian Conference, it will soon reach its 84 th year of service to the communities surrounding McComas WV. Starting in a local home, it grew to create Thomas Chappel which was years later renamed Crane Creek Pentecostal Holiness Church, now residing in a larger church building not far from the founding location, as a church it has a few years ago birthed a new church named New Vision, located at Glen Wood WV , now two mighty light houses for God share a proud heritage of service to God. the people of the congregation are ordinary folk, not putting on airs, nor forgetting where they came from, with a burning desire to serve God and their community to the best as they can. They are people whos ancesters and they have fought the good fight and have done so victoriously!!!!! they are good hearted people who welcome you with open arms and a loving heart, Jesus called these type of people " The salt of the earth."
Oh yes, one other thing they make the best fried apple pies that I have ever ate!!!
WHO IS PASTOR CARTWRIGHT
Pastor Cartwright, is a born again, saved, sanctified, and Holy Ghost baptized Christian Minister!!! Saved by the grace of God tru the atoning blood of Jesus Christ !!!! An alumni of North West Bible College, Minot North Dakota; and Lee College Baytown Tx.
Pastor Cartwright is a native born West Virginian, who has preached in several states and in England. He became a published poet while attending Anawalt Jr High School and begain his ministry at age 15 while attending Gary High School.
Pastor Cartwright, is an Honorably Discharged United States Air Force Security Policeman, serving as a Vietnam Era Vet, he earned an NATO Outstanding Job preformance Award and Four Medals.
He has preached in multipul denominations as guest speaker, such as Presperterian, Southern Baptist, Methodist, Church of God, Assembly of God , Pentecostal Holiness, and other non or interdemoninational churches.
He has set under teachers such as Dr.Martin Lloyd Jones, and R.T.Kendell
(former pastor), Gearld Daffee and RB Thomas .
He is happily married to Frances Darlene Cartwright, there are five children, 4 boys, and one daughter.
When asked who he is he stated:
" Just an ordinary man, called of God, doing my best to lovenly preach the Gospel of Jesus Christ, in these end times days, I 'm no more special than any other man, just committed, you want to meet someone special, then let me introduce you to Jesus Christ !!!"
THE MOST IMPORTANT TRUTH OF ALL TIME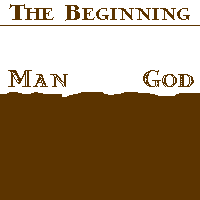 ACT ON IT BEFORE IT IS TOO LATE
I want to thank you for stopping by to visit, God bless your heart!!!! Pastor Cartwright
Jesus sets just waiting for the grand moment
When He can rapture His beloved Chuch to Heaven
I would like to personally thank everyone who has viewed this site and E-Mailed me their compliments. I would also like to give a very special thanks to Tripod, Trellix, and their associates who have helped make this page come to into being.
God Bless You ,
Pastor Cartwright
Remember Jesus Loves You !
Legal disclaimer:
This site is a site created and developed by Glen R, Crtwright, and is subject to changes per his wishes alone. All rights to this site granted by Tripod and Associates are solely belonging to Glen R. Cartwright. Crane Creek PHC or any other orginizations appearing on this site have no rights to this site, except for Tripod and its Associates.
No funds are sollicited from this site by Pastor Cartwright, it is a free site, made to glorify God and develope Pastor Cartwright's computer skills. All advertizing on this site is through Tripod and its Associates, responsibility for adds, recieving add payments etc are Tripod and Associartes, Pastor Cartwright accepts no add fees nor responsibility for the advertizements, and generally no knowledge of the advitizors and their products..
All pictures and other data on this site is taken from public domain origins, unless its my personal creative work, in the event that any has been misrepresented as public domain, by these public domain sites, with furnished proof of ownership/copyrite, I will remove it from this site or give credit to owner of rights, which ever the owner desires.